Your birthday comes once a year. And you will want to celebrate it in style. But, planning a birthday event can be stressful and time-consuming. The stress of finding a venue, arrangements of decoration, and catering can eat up a whole day and sometimes even a week. Most importantly, you have to have all these arrangements within your budget. Overcome all these hassles and take your birthday celebration to the next level with our birthday party bus rental in Las Vegas.
Birthday Party Bus Las Vegas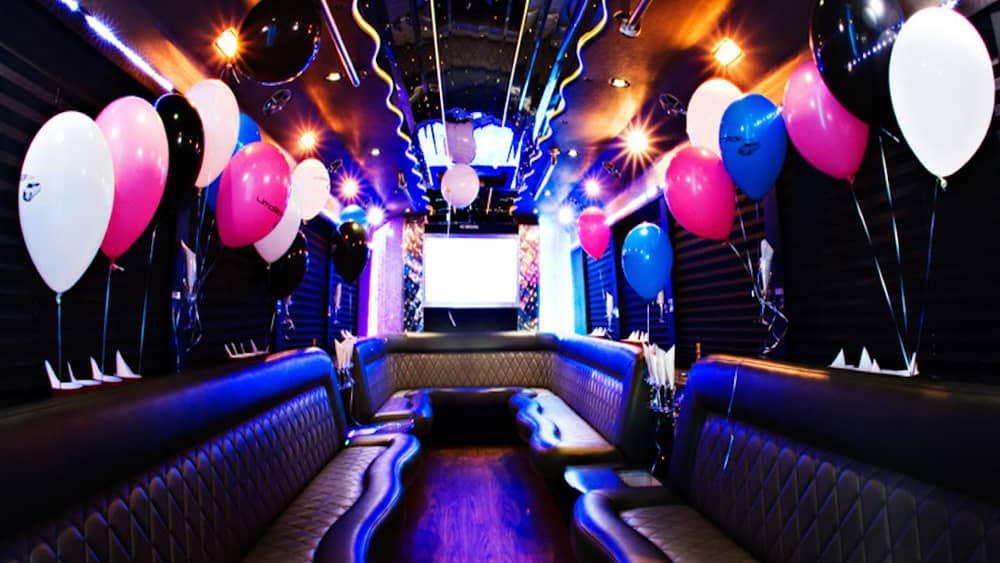 Renting a party bus in Las Vegas is a great way to celebrate a birthday event. It saves a lot of time, energy, and money. It will also be a great surprise for the birthday guy. Also, hosting a birthday event over a luxury party bus rental is in trend.
When you hire a party bus, you don't have to look up a venue as the bus itself is the venue on wheels. Also, you don't have to worry about decorations, catering, and guest transportation. The party bus company can handle all these upon your request. However, they may charge you a little extra for these special arrangements. With every party bus, you get a professional, trained, licensed, and uniformed chauffeur with it. The drivers are well-informed about the city routes, so the navigation will never be an issue. All you need to do is sit back, relax and enjoy the party with your folks while the driver takes care of driving, navigation, and parking.
Each party bus has amenities like an LED screen, a mini-bar, plush leather seats, a high-bass music system, disco lights, etc. Adults are allowed to bring alcoholic drinks of their choice. We also have a mini-fridge onboard to chill your beers. Bring more thrill and adventure to the birthday party by opting for a Pahrump Valley Winery Tour or Sanders Family Winery Tour.
Fabulous Transportation is a leading party bus company in Las Vegas. We understand the customers' tastes and preferences. That is why we always have a tailored package for every customer. With us, you can rest assured that your birthday party will be smooth, grand, and memorable.