The Grand Canyon National Park of Arizona is a UNESCO World Heritage Site. Formed by the erosions of the Colorado River, this national park is located about 280 miles from Las Vegas. Widespread in a large geographical area, this destination is a perfect spot to plan picnics and getaways with friends and family.
Grand Canyon National Park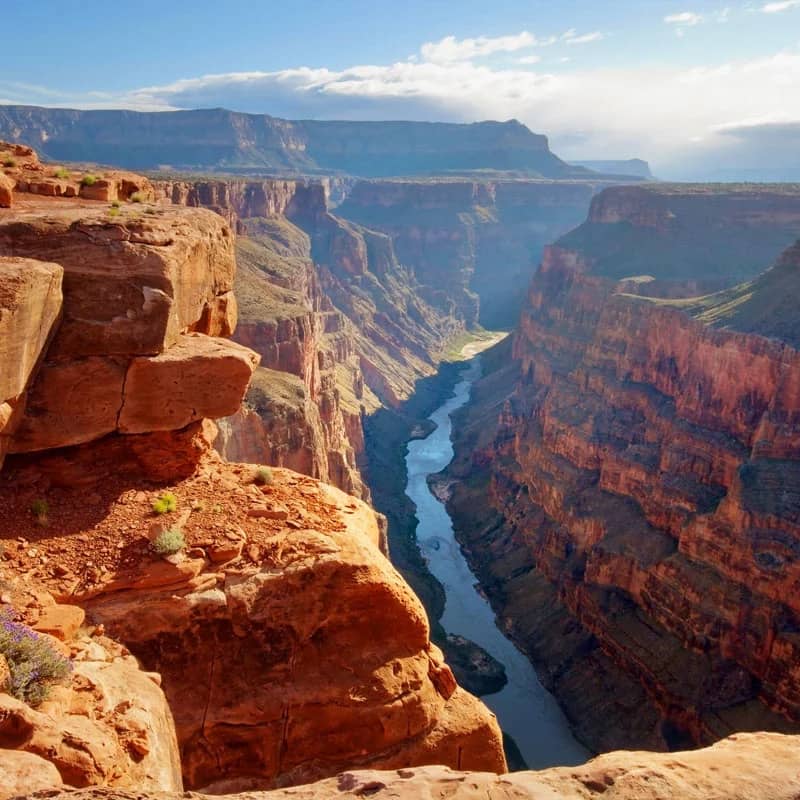 Being spread in an extensive geographical area, the Grand Canyon National Park has several entry points. It also has several viewpoints offering picturesque and stunning views of the Canyon. There are various things to do at Grand Canyon, such as Backcountry Camping, River Boating, South Rim Ranger Programs, etc.
Flagstaff – It is one of the nearest cities to the Grand Canyon. It is famous in the region for its nightlife. It also has several refreshing mountains, national parks, and monuments nearby. You can make this city a home base to explore the Grand Canyon and other nearby attractions.
The Skywalk – The major attraction of Grand Canyon National Park, the Skywalk, is a horseshoe-shaped cantilever glass bridge. It is 10-foot wide and extends 70 feet out over the rim of the Canyon. This breathtaking structure towers 4,000 feet and offers unparalleled views of one of the world's Seven Natural Wonders.
Grand Canyon Tour from Las Vegas
The Grand Canyon Tour from Las Vegas is something that every visitor should do. A round trip to the Grand Canyon from Las Vegas would be 8-hour drive with no time spent at the destination. Though you can cover the entire trip in a day tour but this can be hectic and tiring. An overnight halt at the Grand Canyon will make the excursion relaxing and pleasant.
Recommendation – Take a Hoover Dam Tour while on the way to the Grand Canyon from Las Vegas.
Grand Canyon Private Tours
Fabulous Transportation offers Grand Canyon Limo Tours from Las Vegas. Hiring a limousine is an ideal and economical option to go for the Grand Canyon Tour. You can hire a limo in Las Vegas to go on this fantastic trip with your friends or family. If you are a big group, consider hiring a party bus.