Prom is one of the special nights in a student's life. It is a mark of transition from high school to college that signifies the end of teenage and the beginning of adulthood. To celebrate this special event, you can consider renting a party bus.
Prom Party Bus Rentals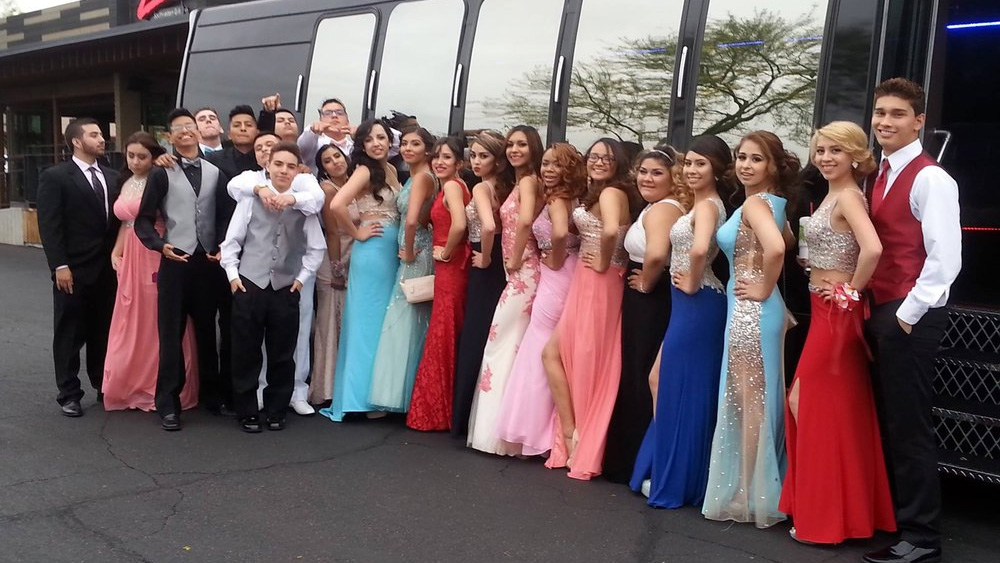 Having the time of your life in a luxury party bus along with your school friends is the best way to celebrate a prom party. Party Buses are big in size and can accommodate up to 40 passengers at a time. It makes them a perfect transport option for prom night. During the season, there is a huge demand for party buses. To avoid the last-minute chaos, we recommend you hire a party bus for prom well in advance.
Arriving at the prom night in a luxury party bus accompanied by a professional and uniformed chauffeur will make your arrival stylish. These big party buses are safe and economical for group travel. Also, they have several onboard amenities like an LED screen, a high-bass music system, disco lights, posh leather seats, air conditioning, a mini-bar, a restroom, etc. The best thing about these party buses is that the party begins as soon as you step in. Moreover, you can continue the party even after the prom ends.
Hiring a party bus releases you from all the hassels of driving, navigation, and parking. You can relax and chill out with friends while the chauffeur takes care of all these. Safe and timely pickup and drop off of your group members can also be flawlessly managed with a party bus.
Fabulous Transportation is a premier party bus service in Las Vegas. Book a prom party bus with us to enjoy a hassle-free travel experience. For bookings, call (702) 840-7888. You can also make an online booking from our website.